This store requires javascript to be enabled for some features to work correctly.
Size: 18 inch silver ball chain necklace, ice-cream cone is 1 1/4" tall
Material: Polymer clay, gloss, silver findings
Smells like: Strawberry ice-cream
Celebrity Mention: This necklace was gifted to Tom Cruise and Katie Holmes' daughter, Suri Cruise; and to Tori Spelling's daughter!
Can you resist the "very berry" cuteness of this quirky, pink ice-cream charm? If you love the fruity aromas and colors of summer, this bold scented necklace promises untold delights. With a distinctly feminine, vividly bright pink hue, you'll be smiling all the way to the beach wearing this gorgeous kawaii accessory. Embrace summer with a girlie new look, coupled with an ultra fruity perfume sure to turn heads!
Enriched with the delicious flavors of summer fruits, our Scented Very Berry Ice-Cream Necklace is a must-have for any girl who loves iced treats. The real thing can play havoc with your waistline, so if you're trying to keep your beach body in preparation for donning a swimsuit, this is the perfect compromise!
Savor the luscious scent of real summer berries, and the beautiful detail applied by Mei's Tiny Hands. Hand-sculpted entirely from polymer clay, every little detail is offset by fabulous pastel colors. Have you noticed how tiny pieces of fruit seem to float upon the creamy surface?
Berry ice-cream is a moment of sheer bliss any girl can identify with, so why not make this a tempting summer holiday gift? Strung upon an elegant 18 inch silver chain, this beautiful ice-cream charm is guaranteed to go down a storm whether she prefers a demure summer dress, or casual shorts and strapless top combo.
Bespoke, yet trendy, this is ideal present for the lady who loves summer so much, she wishes it would last all year!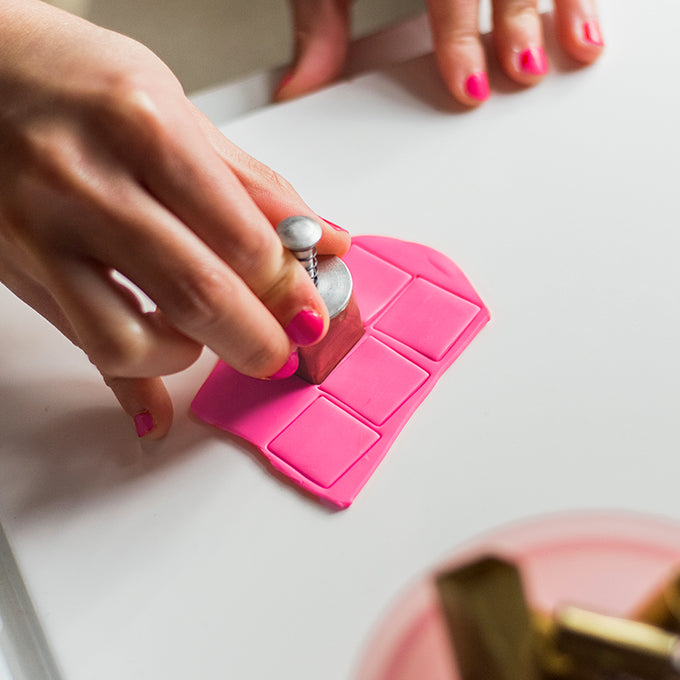 Your Jewelry is Handmade in the USA
Assembled with love
Giift wrap for easy gift giving (addon)
The Perfect Gifts To Make Your Loved Ones Smile! ♥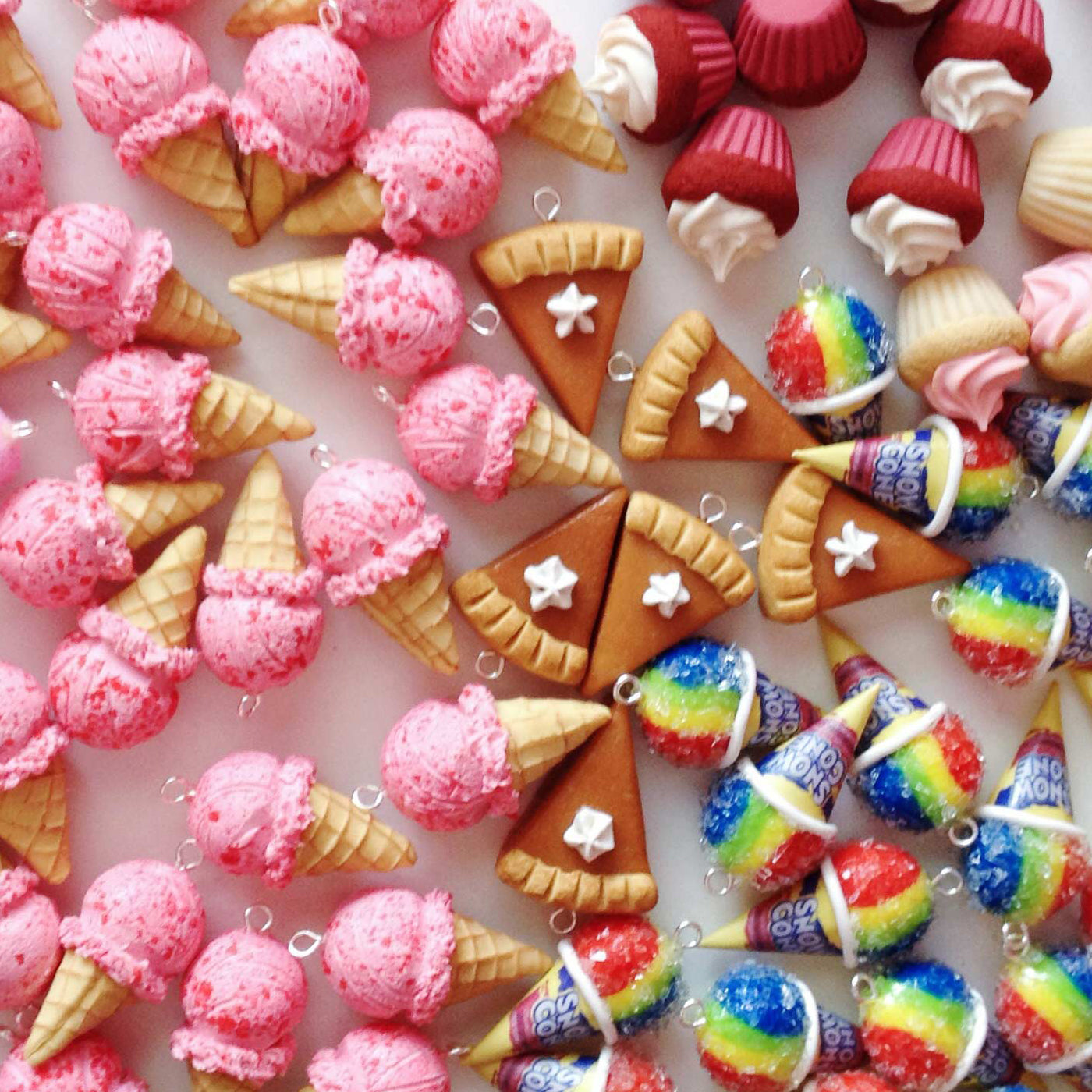 As seen in





How long do the scents last?

How long the fragrance lasts depends on a lot of factors which makes it hard for me to really make any guarantees or even be able to give any specific timeline for how long they should stay scented. I've surveyed my past customers and many have reported it lasts from several months to sometimes even over a year.

The stronger the scents starting out, the longer lasting they are.

Stronger scent examples are designs with: mint, chocolate, peanut butter, snow cone, red velvet, pumpkin pie, raspberry, rose (macaron).
Lighter scents: strawberry, blueberry, cake batter/vanilla, maple syrup.

It also depends on how the jewelry is being cared for. It's not a huge deal breaker, but it helps to keep the jewelry in a confined, small space when not being worn to help preserve the scent. Body heat can help revive the scent a bit.
What are your return/exhange policies?

We want you to be completely happy with your order! If the jewelry is not to your liking, please email us within 30 days of receiving your order to arrange for a free return or exchange.
What are your shipping rates?

USA orders ship for a flat rate of $5.

Canada & Mexico orders ship at $15.

Orders going to everywhere else ship at $18

Expedited shipping options are available at checkout.

Enjoy free shipping on orders over $75 (not including Necklace of the Month Club subscription).