This store requires javascript to be enabled for some features to work correctly.
About Tiny Hands and the best foodie gifts!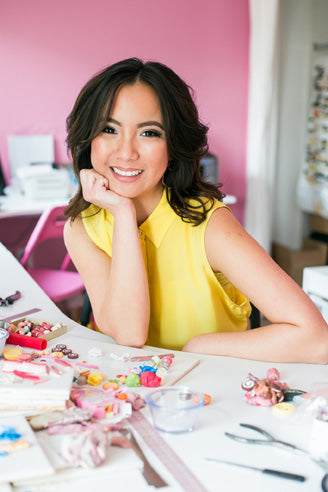 Do you ever wonder what gifts to buy for your niece?

Or you're tired of buying the same ol' chocolates and roses for your girlfriend on your mensiversary?

Or maybe you're invited to a grand birthday party but you hardly know the birthday girl? And don't you just love food?

If you're having trouble looking for the perfect gift for a loved one or a treat for yourself, you're at the right place.

Tiny Hands serves a drool worthy menu of scented food jewelry that come in all sorts of candy shapes like cupcakes, donuts, waffles, french macarons, rainbow lollipops and more!

When you see your super cute jewelry, your heart will melt! You'll be reminded of all the good times you had with your friends.

Remember that time at IHOP? Yeah, our scented pancake necklace will make you smile!
When you smell our scented jewelry, the realistic food fragrances will bring you back to girls' night eating triple chocolate truffle ice-cream over a marathon of chick flicks.
We believe the best feeling you can have is seeing your loved ones happy and smiling!
And that's what we can do for you.
At Tiny Hands we try our darnest to make sure you leave smiling with warm fuzzies inside. We promise that when you receive your cute jewelry in person, your heart will be glowing!
Our food jewelry has the magical ability to make people around them happy, and that's why we do what we do! The delicious scents that match the cute jewelry designs will surely thrill your senses.
Tiny Hands' handmade jewelry make the perfect gifts for foodies, girlfriends, sisters, daughters, nieces, and pretty much any girl who wants something extra quirky and cute to wear out. Adults included!