This store requires javascript to be enabled for some features to work correctly.
Size: Each shortcake heart cookie charm is 3/4" wide
Material: Polymer clay, surgical steel earring hooks, Swarovski cystals
Smells like: Strawberry shortcake cookies
What would it take to melt your heart? We ladies are renowned for being fussy, but who could resist such a sweet and characterful gift? At just half an inch in size, these adorable Scented Shortcake Heart Cookie Earrings are the epitome of cute, and a must-have on your birthday wish list! Save your significant other the hassle of trawling endlessly for that perfect present. Scented with the delicious aroma of strawberries and just-baked shortcake, these scented earrings are one of those gifts you will most certainly be grateful for!

Does mass-produced jewelry leave you uninspired? According to our fashion spies, self-made style is bang on trend right now. Express yourself with scented jewelry befitting of your individuality. Expertly crafted from polymer clay by Mei's own Tiny Hands, these bright, sugar-dusted Scented Shortcake Heart Cookie Earrings are so realistic, your friends might be fooled into believing they're edible! They're not, but that won't stop you craving a lick of the strawberry-seeded jam!

Adding a pop of color to those dull winter days with our deliciously unique scented earrings. Strung from silver-plated fish hook attachments and finished with adorable Swarovski Crystals, we promise you'll feel an instant transformation. After all, who can resist the allure of miniature sweetness and sparkling gems?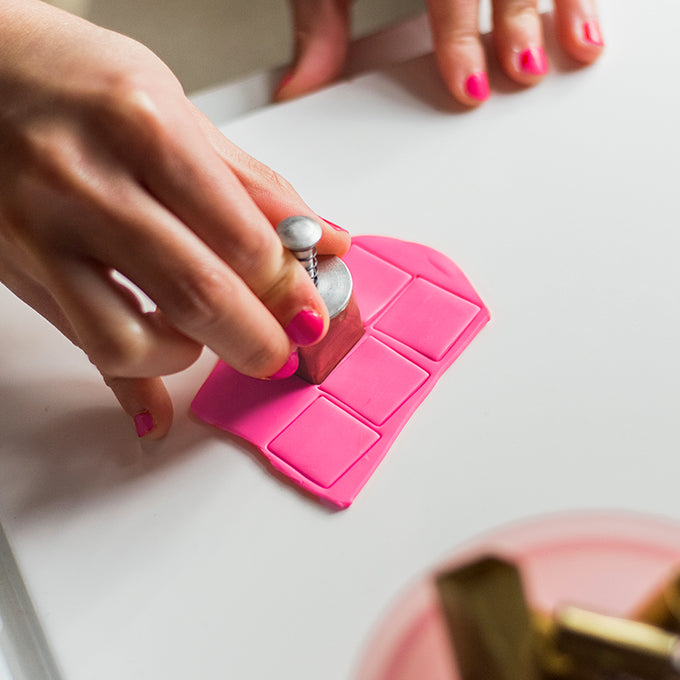 Your Jewelry is Handmade in the USA
Assembled with love
Giift wrap for easy gift giving (addon)
The Perfect Gifts To Make Your Loved Ones Smile! ♥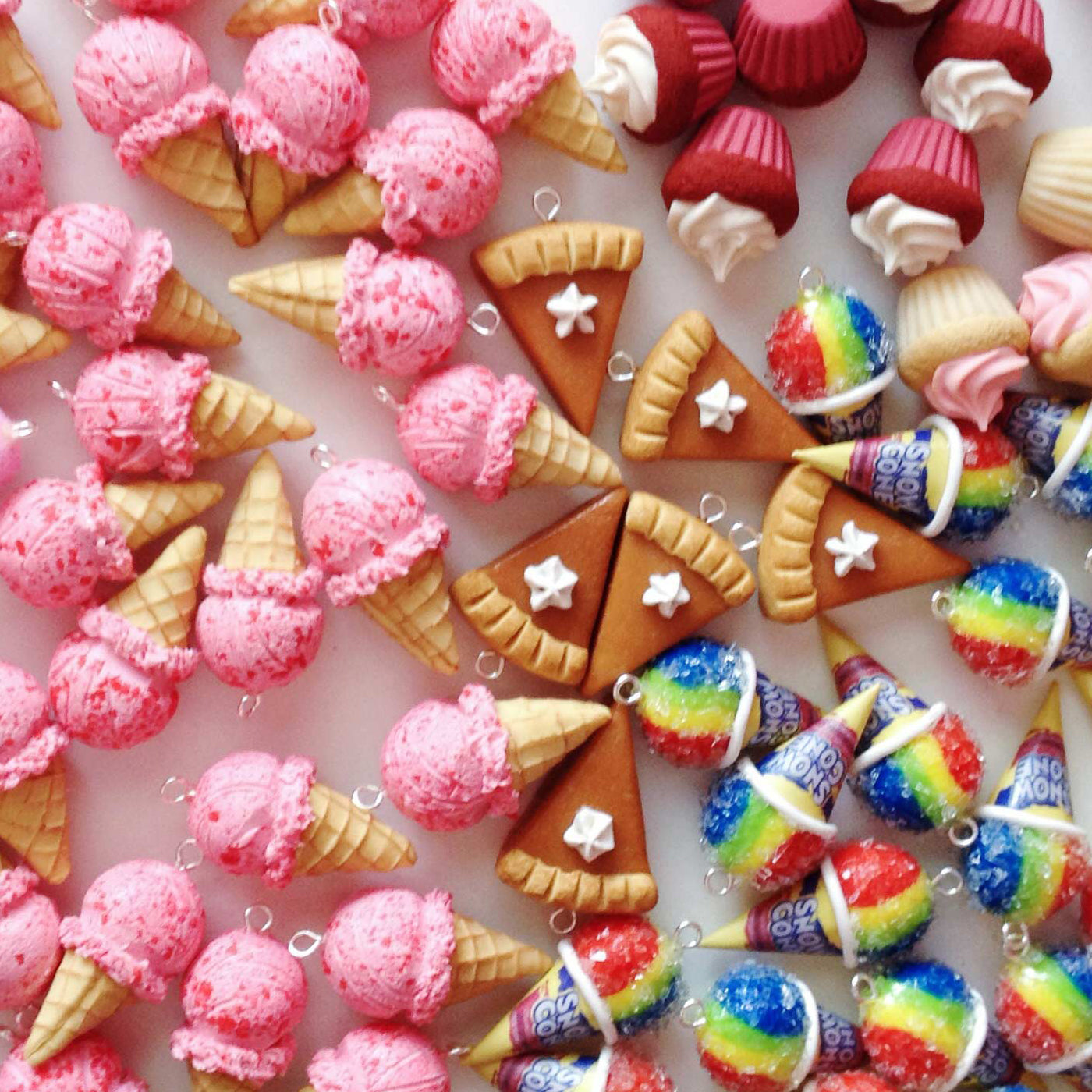 As seen in





How long do the scents last?

How long the fragrance lasts depends on a lot of factors which makes it hard for me to really make any guarantees or even be able to give any specific timeline for how long they should stay scented. I've surveyed my past customers and many have reported it lasts from several months to sometimes even over a year.

The stronger the scents starting out, the longer lasting they are.

Stronger scent examples are designs with: mint, chocolate, peanut butter, snow cone, red velvet, pumpkin pie, raspberry, rose (macaron).
Lighter scents: strawberry, blueberry, cake batter/vanilla, maple syrup.

It also depends on how the jewelry is being cared for. It's not a huge deal breaker, but it helps to keep the jewelry in a confined, small space when not being worn to help preserve the scent. Body heat can help revive the scent a bit.
What are your return/exhange policies?

We want you to be completely happy with your order! If the jewelry is not to your liking, please email us within 30 days of receiving your order to arrange for a free return or exchange.
What are your shipping rates?

USA orders ship for a flat rate of $5.

Canada & Mexico orders ship at $15.

Orders going to everywhere else ship at $18

Expedited shipping options are available at checkout.

Enjoy free shipping on orders over $75 (not including Necklace of the Month Club subscription).