This store requires javascript to be enabled for some features to work correctly.
Size: 18 inch silver plated ballchain, pizza is 3/4" long
Material: Polymer clay, silver plated findings
Smells like: Smokey bacon
Craving pizza, but want to skip the greasy fingers and acid reflux? Not only does this Scented Pizza Necklace look like the real thing, it also smells like the real thing. Those little crispy bits of bacon on top will definitely satisfy those salty fatty cravings - without all the guilt that comes with eating an extra large extra cheese pizza all by yourself!
Unlike most pizza parlours, we always make sure that each and every slice has all the toppings! Each one begins with a golden baked crust, zesty tomato sauce, and lots and lots of mozzarella cheese. The only conundrum will be choosing between our two delicious flavors!

Our Pepperoni pizza features thin slices of pepperoni and bacon, while our Supreme pizza features both meats, plus black olives, diced green peppers, and sliced mushrooms. Mamma mia! Designed by polymer clay artist Mei of Tiny Hands, this piece will drown out any thought of calling up the delivery boy.
Hung upon a lustrous silvery chain at 18 inches in length, our Scented Pizza Necklace is a fun piece of jewelry for pizza and take-out lovers alike, everywhere! So what kinda pizza do you feel like having for dinner tonight? Pepperoni or Supreme?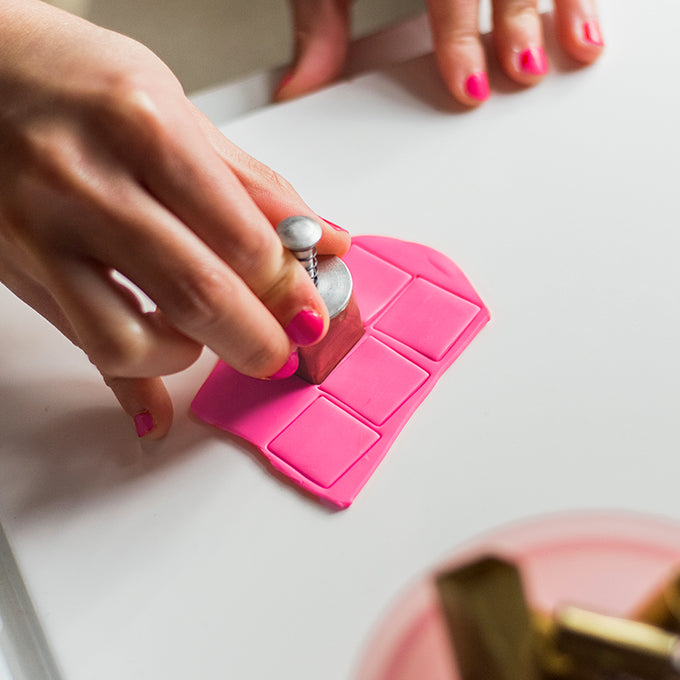 Your Jewelry is Handmade in the USA
Assembled with love
Giift wrap for easy gift giving (addon)
The Perfect Gifts To Make Your Loved Ones Smile! ♥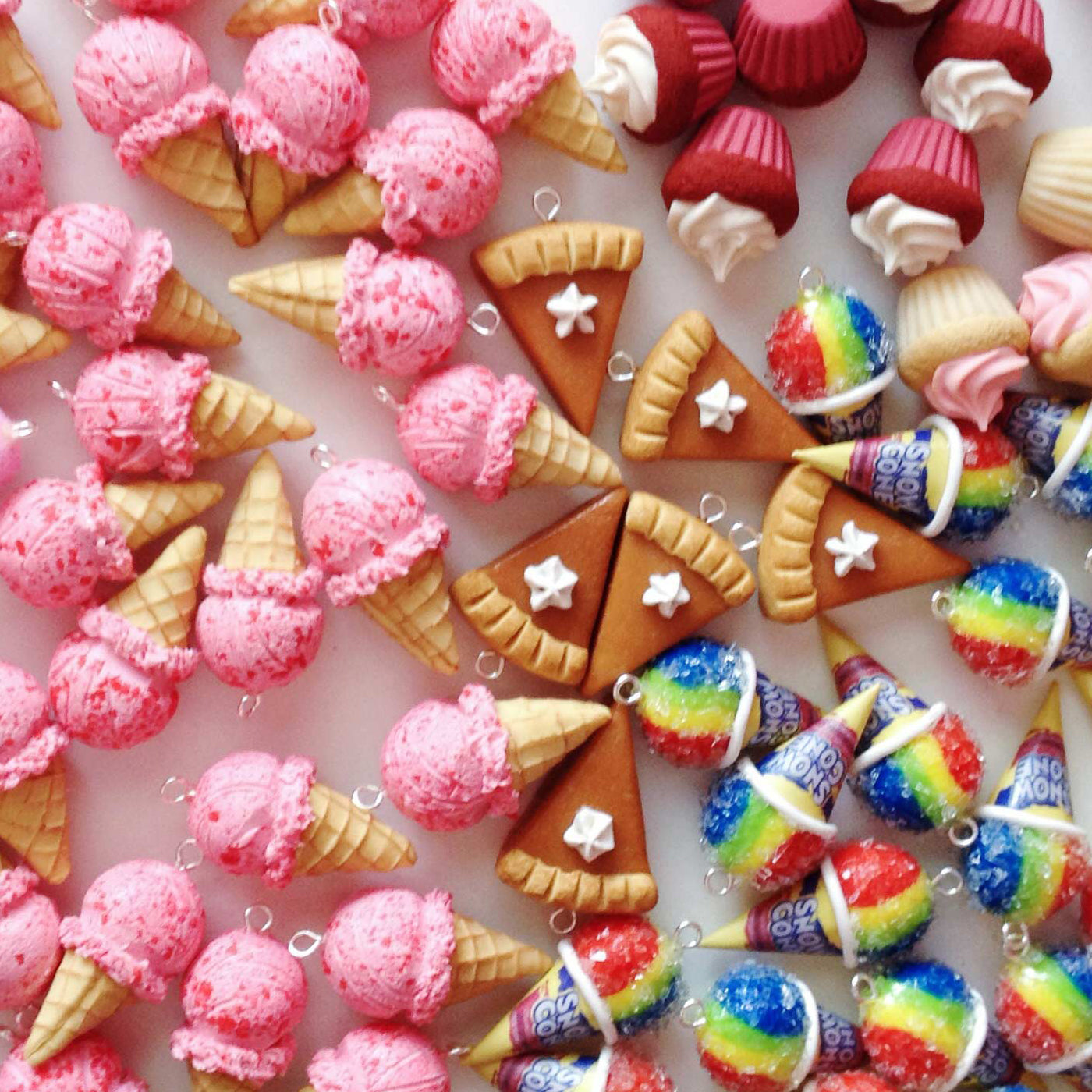 As seen in





How long do the scents last?

How long the fragrance lasts depends on a lot of factors which makes it hard for me to really make any guarantees or even be able to give any specific timeline for how long they should stay scented. I've surveyed my past customers and many have reported it lasts from several months to sometimes even over a year.

The stronger the scents starting out, the longer lasting they are.

Stronger scent examples are designs with: mint, chocolate, peanut butter, snow cone, red velvet, pumpkin pie, raspberry, rose (macaron).
Lighter scents: strawberry, blueberry, cake batter/vanilla, maple syrup.

It also depends on how the jewelry is being cared for. It's not a huge deal breaker, but it helps to keep the jewelry in a confined, small space when not being worn to help preserve the scent. Body heat can help revive the scent a bit.
What are your return/exhange policies?

We want you to be completely happy with your order! If the jewelry is not to your liking, please email us within 30 days of receiving your order to arrange for a free return or exchange.
What are your shipping rates?

USA orders ship for a flat rate of $5.

Canada & Mexico orders ship at $15.

Orders going to everywhere else ship at $18

Expedited shipping options are available at checkout.

Enjoy free shipping on orders over $75 (not including Necklace of the Month Club subscription).