This store requires javascript to be enabled for some features to work correctly.
Size: Adjustable ring fits most sizes, ice-cream is a little over 1" tall
Material: Polymer clay, gloss, silver plated adjustable ring
Smells like: Minty chocolate
Searching for a perfect graduation for your BFF? Celebrate the start of summer as you mean to go on with this Scented Mint Ice-Cream Ring. A delicious blend of refreshing mint and sweet milk chocolate, she won't be able to resist stealing a quick sniff at every given opportunity.
The fragrant sweetness of this ice-cream cone is a true reflection of what summer is all about – hanging out at the beach in bikinis, checking out boys and sharing secrets. Could there be a more perfect souvenir?
Ever wondered how to accessorize a bikini, without going overboard? With its flecked colors, and sweet, golden brown cone, this cute Scented Mint Ice-Cream Ring is a style statement in its own right. Handmade from polymer clay by Mei and her team, the teeny tiny cone is so amazingly realistic, even the ice-cream looks as if its slowly melting over the wafer.
Notice how the specks of chocolate seem to float on the surface too! Expertly crafted from polymer clay by Mei, the dainty cone is securely joined to the silver-plated ring shank on either side - so it'll resist wear and tear if you absolutely must wear it every day!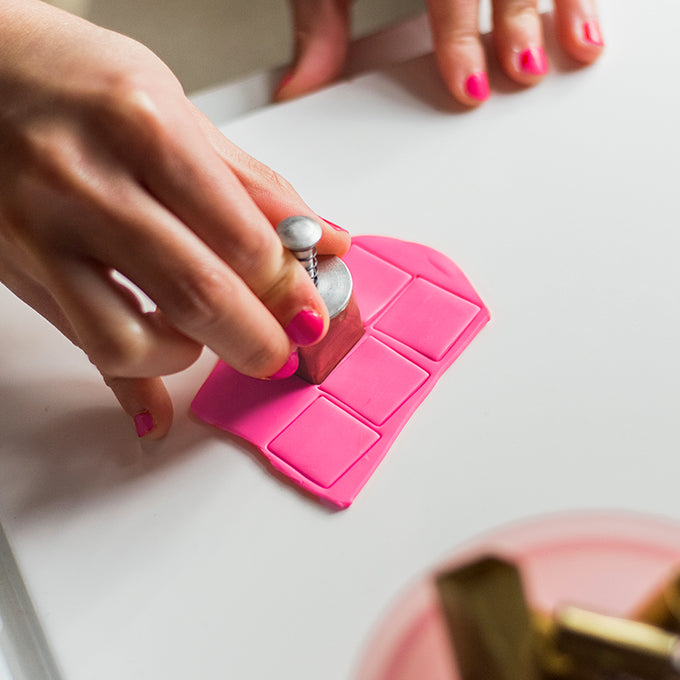 Your Jewelry is Handmade in the USA
Assembled with love
Giift wrap for easy gift giving (addon)
The Perfect Gifts To Make Your Loved Ones Smile! ♥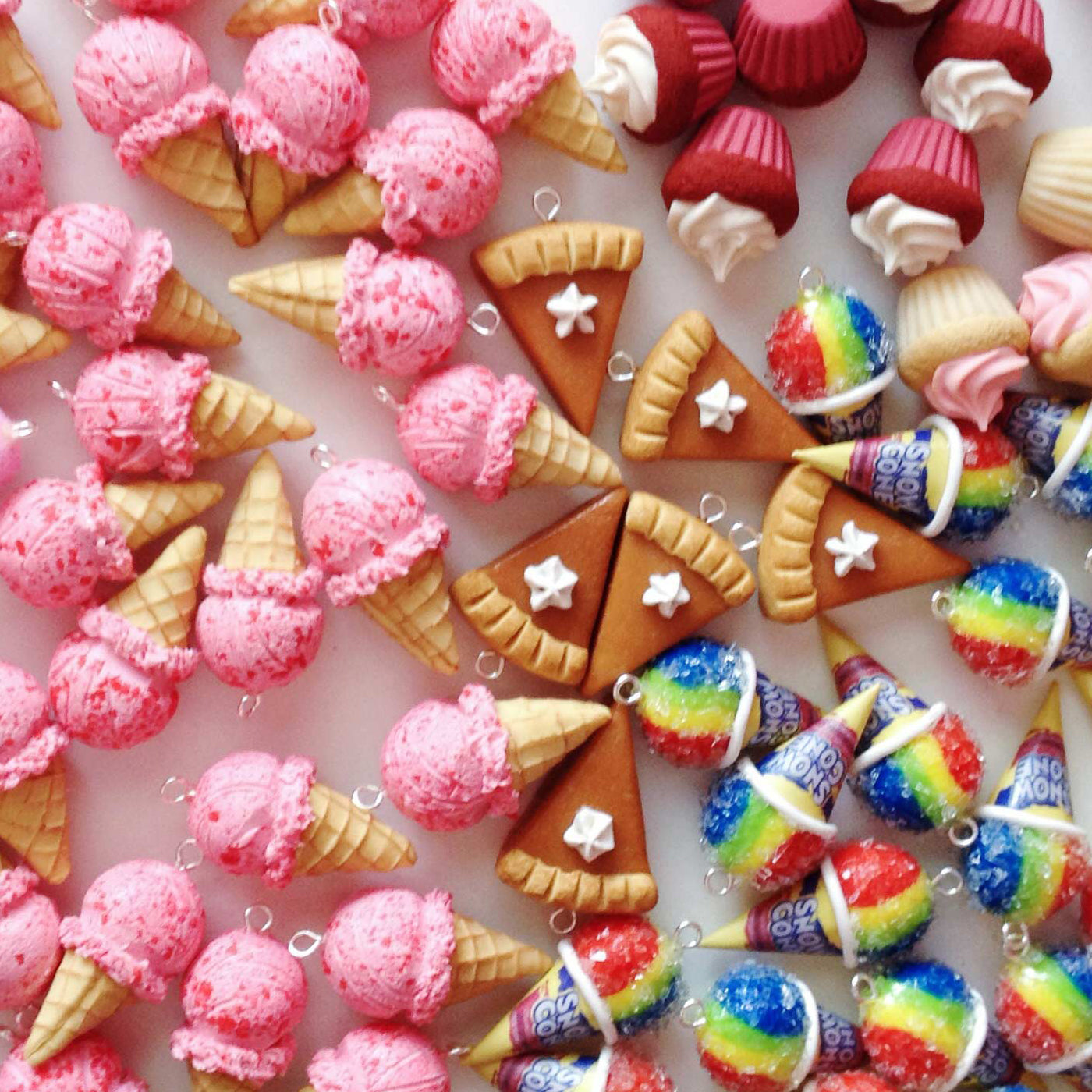 As seen in





How long do the scents last?

How long the fragrance lasts depends on a lot of factors which makes it hard for me to really make any guarantees or even be able to give any specific timeline for how long they should stay scented. I've surveyed my past customers and many have reported it lasts from several months to sometimes even over a year.

The stronger the scents starting out, the longer lasting they are.

Stronger scent examples are designs with: mint, chocolate, peanut butter, snow cone, red velvet, pumpkin pie, raspberry, rose (macaron).
Lighter scents: strawberry, blueberry, cake batter/vanilla, maple syrup.

It also depends on how the jewelry is being cared for. It's not a huge deal breaker, but it helps to keep the jewelry in a confined, small space when not being worn to help preserve the scent. Body heat can help revive the scent a bit.
What are your return/exhange policies?

We want you to be completely happy with your order! If the jewelry is not to your liking, please email us within 30 days of receiving your order to arrange for a free return or exchange.
What are your shipping rates?

USA orders ship for a flat rate of $5.

Canada & Mexico orders ship at $15.

Orders going to everywhere else ship at $18

Expedited shipping options are available at checkout.

Enjoy free shipping on orders over $75 (not including Necklace of the Month Club subscription).