This store requires javascript to be enabled for some features to work correctly.
Size:  ¾"  waffle pendant attached to 18" necklace and 3/5" silver-plated earrings
Material: Polymer clay, gloss, silver-plated ballchain and hook
Smells like: Sweet maple syrup, butter and hot breakfast waffles
Co-ordination is the play-it-safe rule of fashion, but that needn't mean you have to settle for simplicity. This delightful Scented Maple Syrup and Butter On Waffle Necklace and Earrings Set has been cooked up for all those seeking a little character and novelty in jewelry design, minus the overdone diamante! Look closely and you'll notice that Tiny Hands' unique scented food jewelry is quite unlike anything you'll have ever seen in mainstream fashion designs; hand-cut shapes, painstakingly applied textures and a treat that is as pleasing to the eye as it is to the soul. Just imagine the envious sighs if you wore these to the office!

Gently toasted waffles hand-crafted from polymer clay form the basis of Tiny Hands' inspired Scented Maple Syrup and Butter on Waffle Necklace and Earrings Set. With the addition of a little imagination, gooey maple-hued glaze and mandatory serving of butter slices, this sweet scented jewelry set is transformed into a wearable novelty that will remain on trend, even when other seasonal fashions begin to wane. A consistent fashion staple that never fails to have an impact? Now that is a worthwhile investment.

Suspended from a gloriously bright 18 inch silver-ball chain, our Scented Maple Syrup and Butter on Waffle Necklace adds a vital touch of sophistication to any neutral outfit. The sweetly scented earrings are so wonderfully glazed they appear to radiate in evening light – a super-fast way to transform your look from day to night!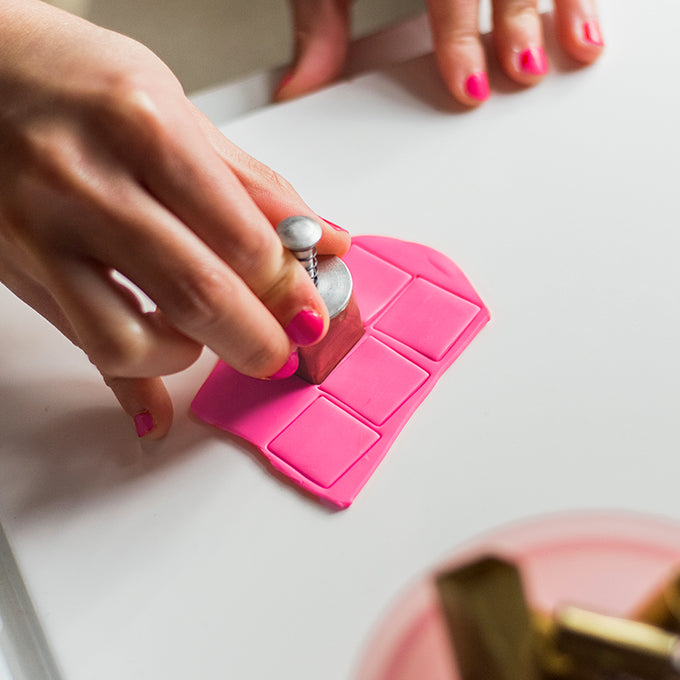 Your Jewelry is Handmade in the USA
Assembled with love
Giift wrap for easy gift giving (addon)
The Perfect Gifts To Make Your Loved Ones Smile! ♥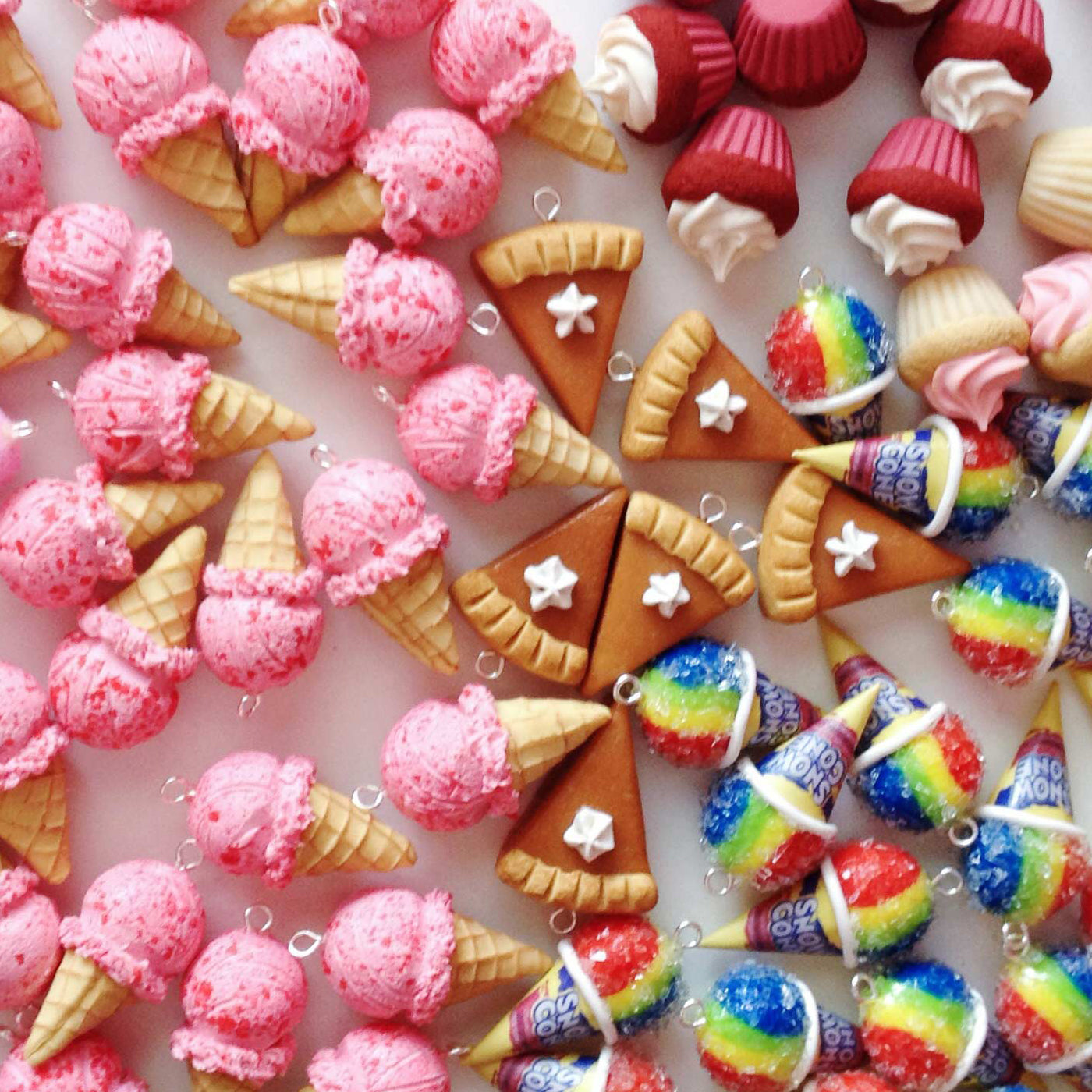 As seen in





How long do the scents last?

How long the fragrance lasts depends on a lot of factors which makes it hard for me to really make any guarantees or even be able to give any specific timeline for how long they should stay scented. I've surveyed my past customers and many have reported it lasts from several months to sometimes even over a year.

The stronger the scents starting out, the longer lasting they are.

Stronger scent examples are designs with: mint, chocolate, peanut butter, snow cone, red velvet, pumpkin pie, raspberry, rose (macaron).
Lighter scents: strawberry, blueberry, cake batter/vanilla, maple syrup.

It also depends on how the jewelry is being cared for. It's not a huge deal breaker, but it helps to keep the jewelry in a confined, small space when not being worn to help preserve the scent. Body heat can help revive the scent a bit.
What are your return/exhange policies?

We want you to be completely happy with your order! If the jewelry is not to your liking, please email us within 30 days of receiving your order to arrange for a free return or exchange.
What are your shipping rates?

USA orders ship for a flat rate of $5.

Canada & Mexico orders ship at $15.

Orders going to everywhere else ship at $18

Expedited shipping options are available at checkout.

Enjoy free shipping on orders over $75 (not including Necklace of the Month Club subscription).