This store requires javascript to be enabled for some features to work correctly.
Features:
Size: 3/5" lemon bar charm attached to 18" silver necklace
Material: Polymer clay, gloss, silver ball chain
Smells like: Sweet lemon squares with sugar and crust!
Celebrity Mention: This scented lemon bar necklace was gifted to Food Network chef, Giada De Laurentiis!
New York's finest cheesecake has nothing on the newest addition to Tiny Hands' Scented Jewelry Collection. A zesty burst of color atop an oatmeal biscuit base, this cute scented necklace is so realistic, you'll be itching to try a nibble.
Unfortunately, this cute lemon cake necklace is not fit for consumption, but that doesn't mean you can't indulge in the very same gratifying scent. Laced with a refreshing citrus base, sweetened with a hint of biscuit scent, there's no need for a spritz of perfume when showcasing this cutie to your friends!
Lemon pastel hues are a spring/ summer staple. Add a little sunshine to your style with our Scented Lemon Bar Necklace, proven to work wonders for your emotional self. Used in aromatherapy for centuries, lemon enhances feelings of awareness and energy, and allegedly helps with concentration too! If you're studying for exams, or having a difficult week at work, this cute kawaii charm will brighten up your day in so many unique ways!
Crafted from premium quality polymer clay by Mei, this dainty lemon bar charm is as light as air and so comfortable to wear, it'll soon become part of your everyday style. Question is, could you really ever lend it to your best friend for a girlie night out? We though not!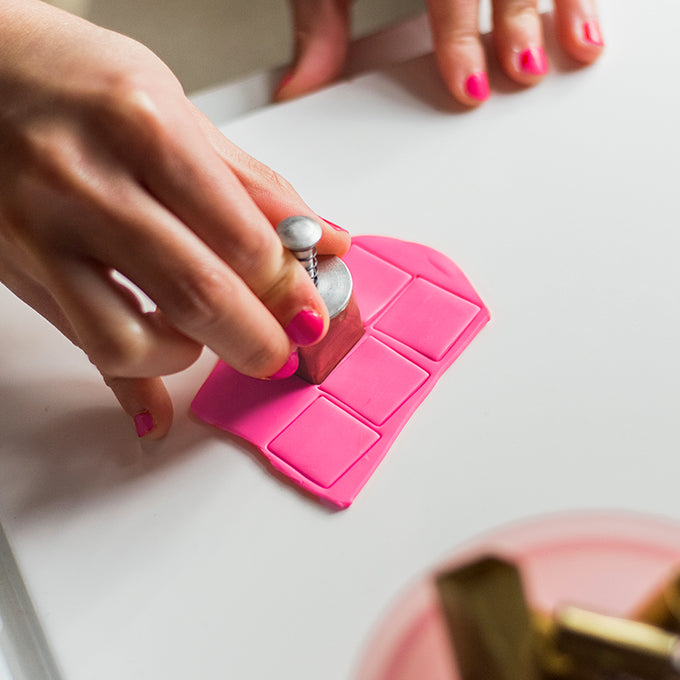 Your Jewelry is Handmade in the USA
Assembled with love
Giift wrap for easy gift giving (addon)
The Perfect Gifts To Make Your Loved Ones Smile! ♥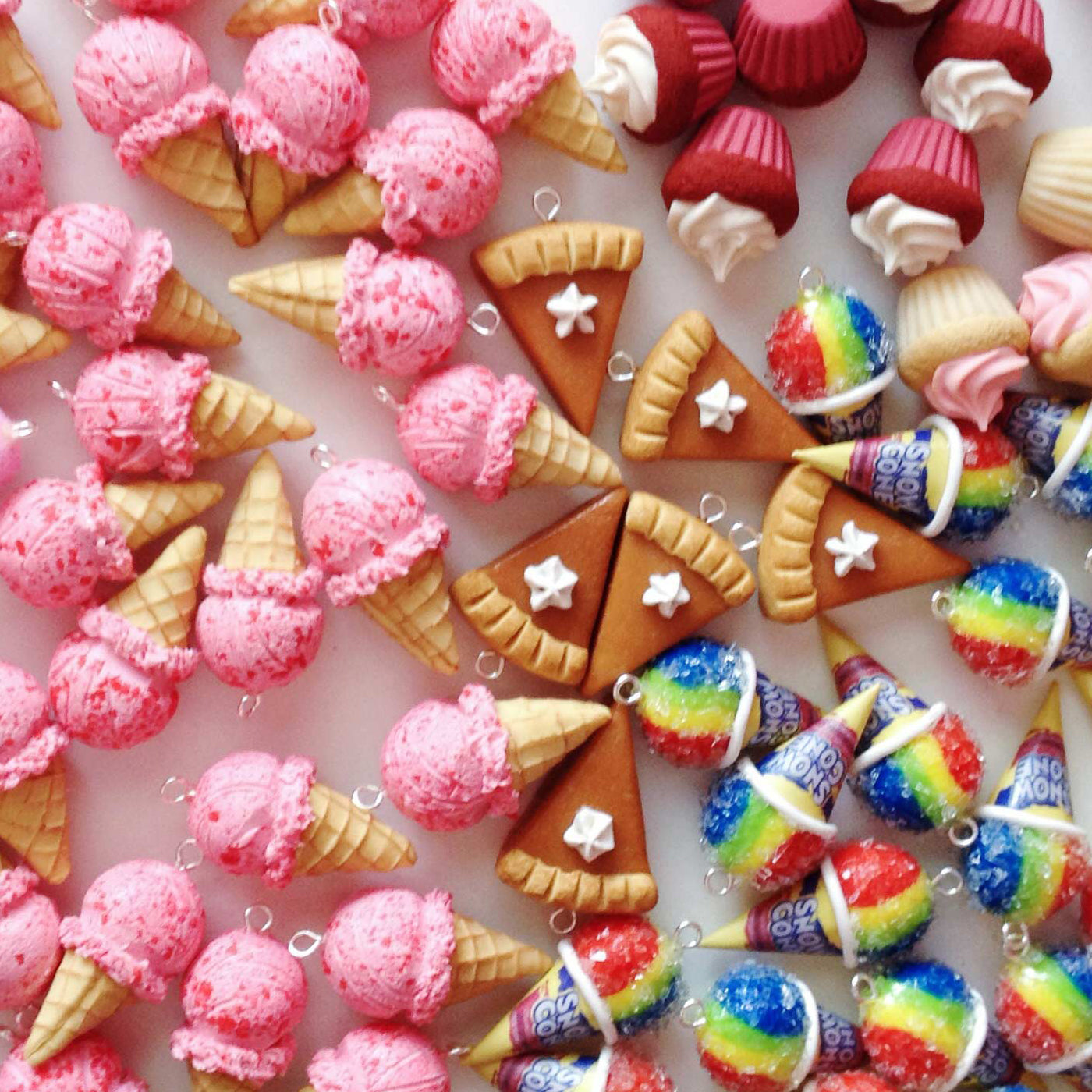 As seen in





How long do the scents last?

How long the fragrance lasts depends on a lot of factors which makes it hard for me to really make any guarantees or even be able to give any specific timeline for how long they should stay scented. I've surveyed my past customers and many have reported it lasts from several months to sometimes even over a year.

The stronger the scents starting out, the longer lasting they are.

Stronger scent examples are designs with: mint, chocolate, peanut butter, snow cone, red velvet, pumpkin pie, raspberry, rose (macaron).
Lighter scents: strawberry, blueberry, cake batter/vanilla, maple syrup.

It also depends on how the jewelry is being cared for. It's not a huge deal breaker, but it helps to keep the jewelry in a confined, small space when not being worn to help preserve the scent. Body heat can help revive the scent a bit.
What are your return/exhange policies?

We want you to be completely happy with your order! If the jewelry is not to your liking, please email us within 30 days of receiving your order to arrange for a free return or exchange.
What are your shipping rates?

USA orders ship for a flat rate of $5.

Canada & Mexico orders ship at $15.

Orders going to everywhere else ship at $18

Expedited shipping options are available at checkout.

Enjoy free shipping on orders over $75 (not including Necklace of the Month Club subscription).