This store requires javascript to be enabled for some features to work correctly.
Size: 8 inches or customizable below, donuts are 3/4" wide
Material: Polymer clay, gloss, silver plated findings, Swarovski crystals
Smells like: Combination of strawberry, chocolate, vanilla and fresh donuts
Feeling peckish? Your mid morning cruller treat may seem a distant fantasy, but, this divine Scented Donuts Bracelet could well take your mind off those cravings. Gratifyingly sweet, the baked aroma of these miniature donut charms reminds us of appetizingly sticky Krispy Kremes, enhanced with all manner of tasty toppings – including chocolate! Intrigue friends with the gratifying sweetness of this unique scented jewelry piece; we guarantee they'll be dying to know where it came from!
There are four delectable charms mounted upon this striking, tiered Scented Donuts Bracelet; each measuring approximately ¾ inch in diameter and uniquely decorated with lashings of fondant icing, sinful chocolate or strawberry butter-cream. Every detail is lovingly applied by my own Tiny Hands using polymer clay, and drool-worthy scent applied. Drizzled chocolate and colorful sugar sprinkles individualize these stunningly realistic donut charms, guaranteed to make your stomach growl.
Evenly spaced upon a glinting 8 inch silvery, oval-link chain (including extension), these bite-size scented charms are connected by a unique rolo chain in two contrasting sizes. Exclusive to our Tiny Hands collection, we think you'll agree this just adds to the beauty of this custom-made piece! Inhale the breathtakingly realistic essence of strawberry butter-cream, sinful dark chocolate or sticky icing glaze, as your friends admire the glinting, baby blue Swarovski bicone crystals dangling between. We promise you'll be the envy of all of them!
*Extension may be lengthened/ shortened from the 8 inch standard to suit. If you would like a custom length, please let me know via the text field below.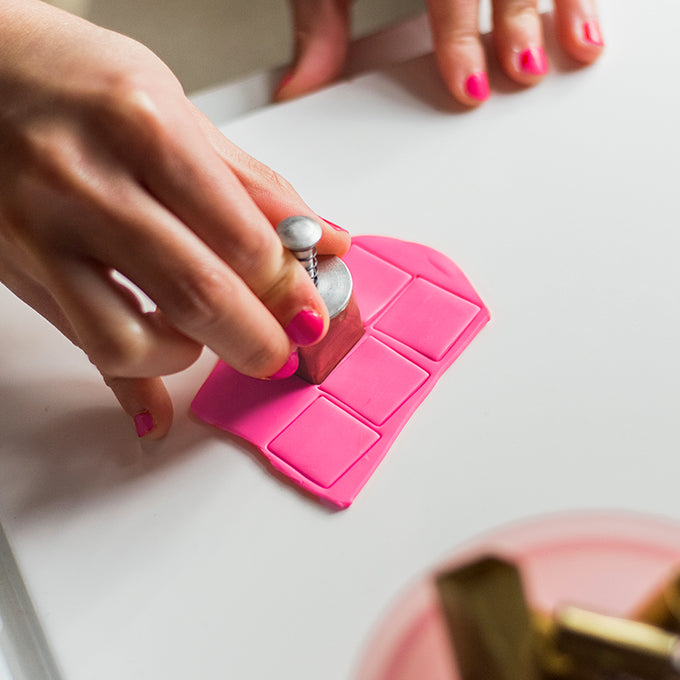 Your Jewelry is Handmade in the USA
Assembled with love
Giift wrap for easy gift giving (addon)
The Perfect Gifts To Make Your Loved Ones Smile! ♥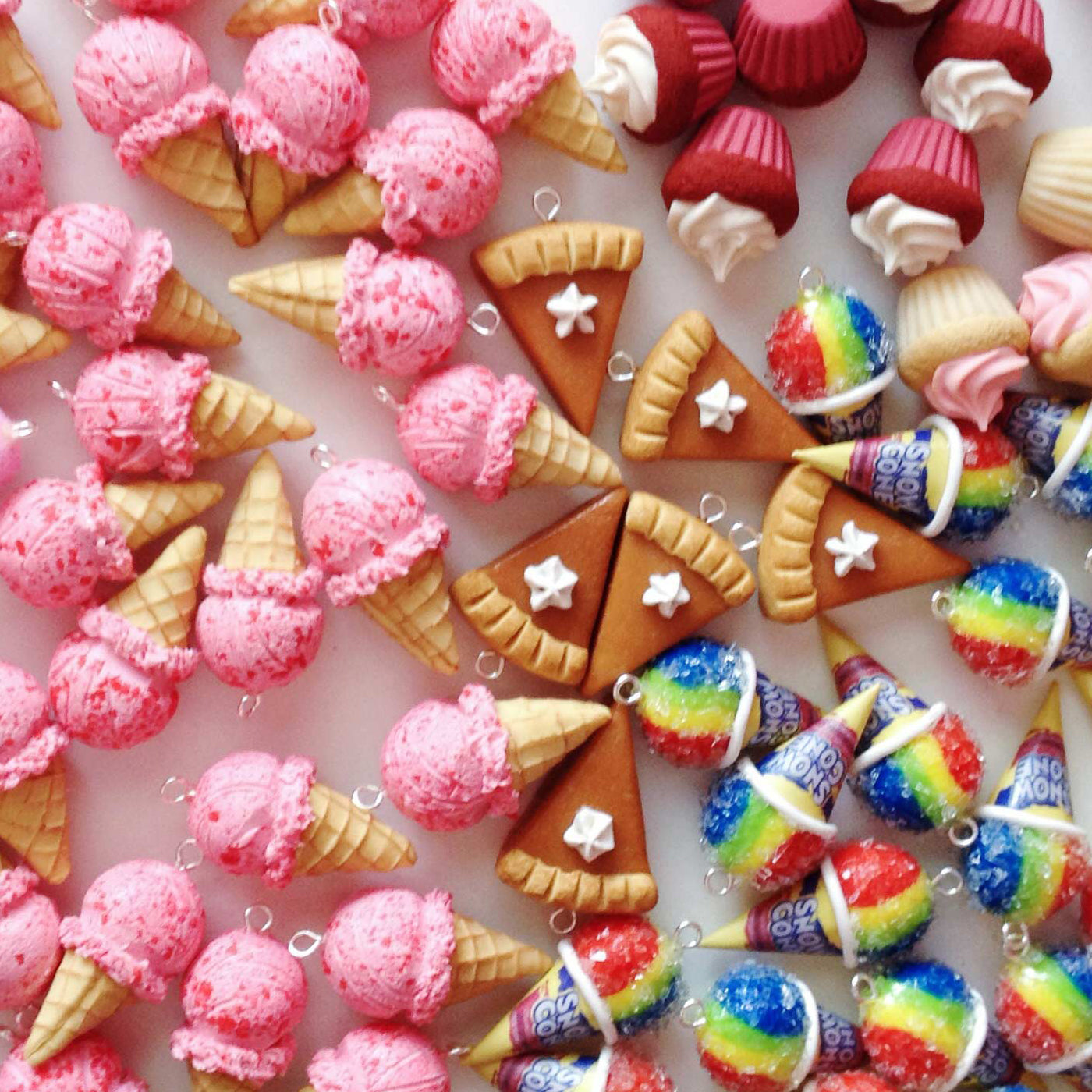 As seen in





How long do the scents last?

How long the fragrance lasts depends on a lot of factors which makes it hard for me to really make any guarantees or even be able to give any specific timeline for how long they should stay scented. I've surveyed my past customers and many have reported it lasts from several months to sometimes even over a year.

The stronger the scents starting out, the longer lasting they are.

Stronger scent examples are designs with: mint, chocolate, peanut butter, snow cone, red velvet, pumpkin pie, raspberry, rose (macaron).
Lighter scents: strawberry, blueberry, cake batter/vanilla, maple syrup.

It also depends on how the jewelry is being cared for. It's not a huge deal breaker, but it helps to keep the jewelry in a confined, small space when not being worn to help preserve the scent. Body heat can help revive the scent a bit.
What are your return/exhange policies?

We want you to be completely happy with your order! If the jewelry is not to your liking, please email us within 30 days of receiving your order to arrange for a free return or exchange.
What are your shipping rates?

USA orders ship for a flat rate of $5.

Canada & Mexico orders ship at $15.

Orders going to everywhere else ship at $18

Expedited shipping options are available at checkout.

Enjoy free shipping on orders over $75 (not including Necklace of the Month Club subscription).