This store requires javascript to be enabled for some features to work correctly.
Size: Each cherry chocolate charm is ¾" wide
Material: Polymer clays, surgical steel earring hooks, Swarovski cystals
Smells like: Sweet cherries and sinful chocolate truffles
Elegant, French and utterly chic, chocolate truffles are a time-served gift presented as a token of affection. Yet, no matter how exquisitely finished, or how expensive, they never seem to last for longer than 24 hours. At Tiny Hands Online, we haven't quite discovered a way to preserve them indefinitely, but we have devised a forever keepsake. These tiny Scented Cherry Chocolate Truffle Earrings are as chic and flavorsome as the real thing – only they don't have an eat-by date! Introduce that special someone in your life to the glamor of scented food jewelry – it's as traditional as giving the real thing!

Perfectly finished with a drizzle of hardened chocolate, you might have a hard time believing our scented earrings are made from polymer clay. Sculpted by Mei's own Tiny Hands, each ¾ inch charm bears remarkable attention to detail and realism, right down to the tiny bitten segment, revealing the gooey texture of that beautiful pink parfait! Lightly fragranced with a delicious combination of sweet cherries and dark milk chocolate, our Scented Cherry Chocolate Truffle Earrings will have admirers flocking. Just make sure you look irresistible too!

Are you ever stuck for that something 'in between'? Adorned with a lone sparkling pink Swarovski Crystal, these charming scented earrings bridge that vast divide between classy and casual. With just the right hint of sparkle to glamorize casual wear, they can easily make that transition from cute day accessory, to nighttime show-stopper!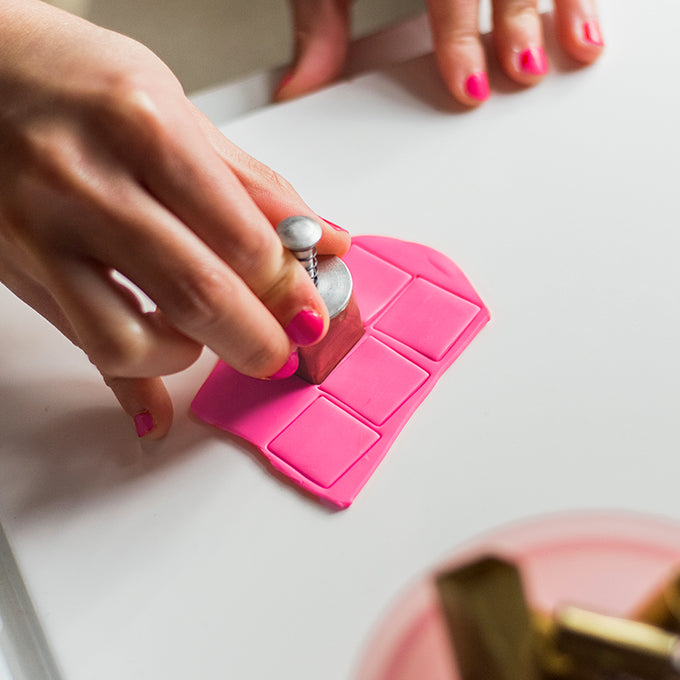 Your Jewelry is Handmade in the USA
Assembled with love
Giift wrap for easy gift giving (addon)
The Perfect Gifts To Make Your Loved Ones Smile! ♥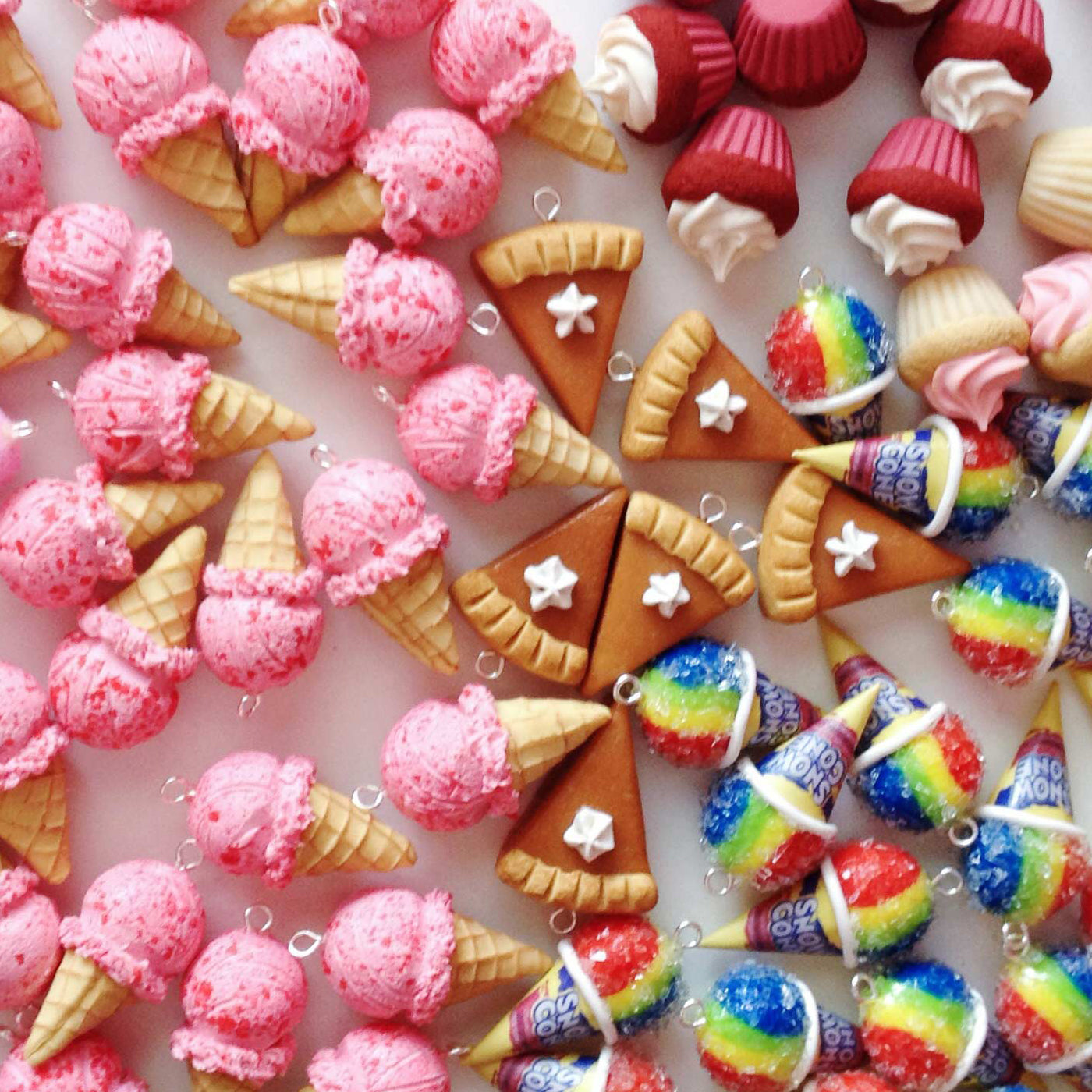 As seen in





How long do the scents last?

How long the fragrance lasts depends on a lot of factors which makes it hard for me to really make any guarantees or even be able to give any specific timeline for how long they should stay scented. I've surveyed my past customers and many have reported it lasts from several months to sometimes even over a year.

The stronger the scents starting out, the longer lasting they are.

Stronger scent examples are designs with: mint, chocolate, peanut butter, snow cone, red velvet, pumpkin pie, raspberry, rose (macaron).
Lighter scents: strawberry, blueberry, cake batter/vanilla, maple syrup.

It also depends on how the jewelry is being cared for. It's not a huge deal breaker, but it helps to keep the jewelry in a confined, small space when not being worn to help preserve the scent. Body heat can help revive the scent a bit.
What are your return/exhange policies?

We want you to be completely happy with your order! If the jewelry is not to your liking, please email us within 30 days of receiving your order to arrange for a free return or exchange.
What are your shipping rates?

USA orders ship for a flat rate of $5.

Canada & Mexico orders ship at $15.

Orders going to everywhere else ship at $18

Expedited shipping options are available at checkout.

Enjoy free shipping on orders over $75 (not including Necklace of the Month Club subscription).