This store requires javascript to be enabled for some features to work correctly.
Size: ¾" candy cane charm attached to 18" silver necklace
Material: Polymer clay, gloss, silver ball chain
Smells Like: Sugar, peppermint and vanilla scent
How's this for a conversation starter? If you're a little shy or rusty at the whole Christmas party networking thing, this Scented Candy Cane Necklace could be the ice-breaker you need. Christmas comes but once a year, and if you're agonizing over the party, there is no way you're going to enjoy it. Lighten up, let your hair down and let your creative spirit loose with a scented charm guaranteed to draw admirers from every corner of the room!

Dreading the Secret Santa this year? If you've become known for hilarious, crude or downright useless gifts, this might be the year to catch your friends off-guard. Handmade from polymer clay by Mei's Tiny Hands, this exclusive candy cane pendant wraps up the excitement of Christmas within a tiny charm striped with two of our favorite festive colors. The glossy finish is a like-for-like replication of that tightly bound cellophane you tore away as an excited child, concealing the sugary sweet scent of the candy within. Subtly perfumed and slightly fruity, your girlfriends will be unable to hide their delight. This Christmas, you really got it right!

Hung upon a slinky 18 inch silver chain, this eye-catching Scented Candy Cane Necklace will add pizazz to any 'notice me' party dress. For sophisticated polish, teem with a fitted, strappy block color dress that plumes at the waist, or embrace the festive spirit and go all out with our Holly Berry Ear Studs too!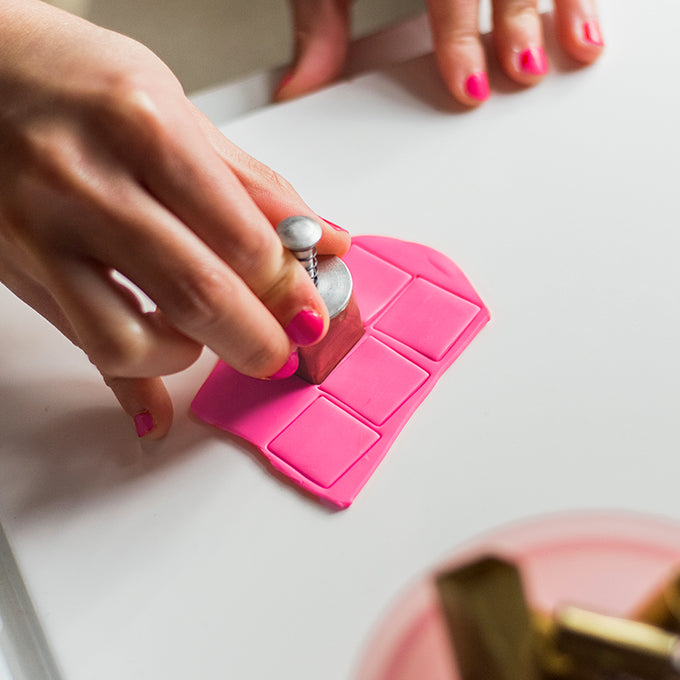 Your Jewelry is Handmade in the USA
Assembled with love
Giift wrap for easy gift giving (addon)
The Perfect Gifts To Make Your Loved Ones Smile! ♥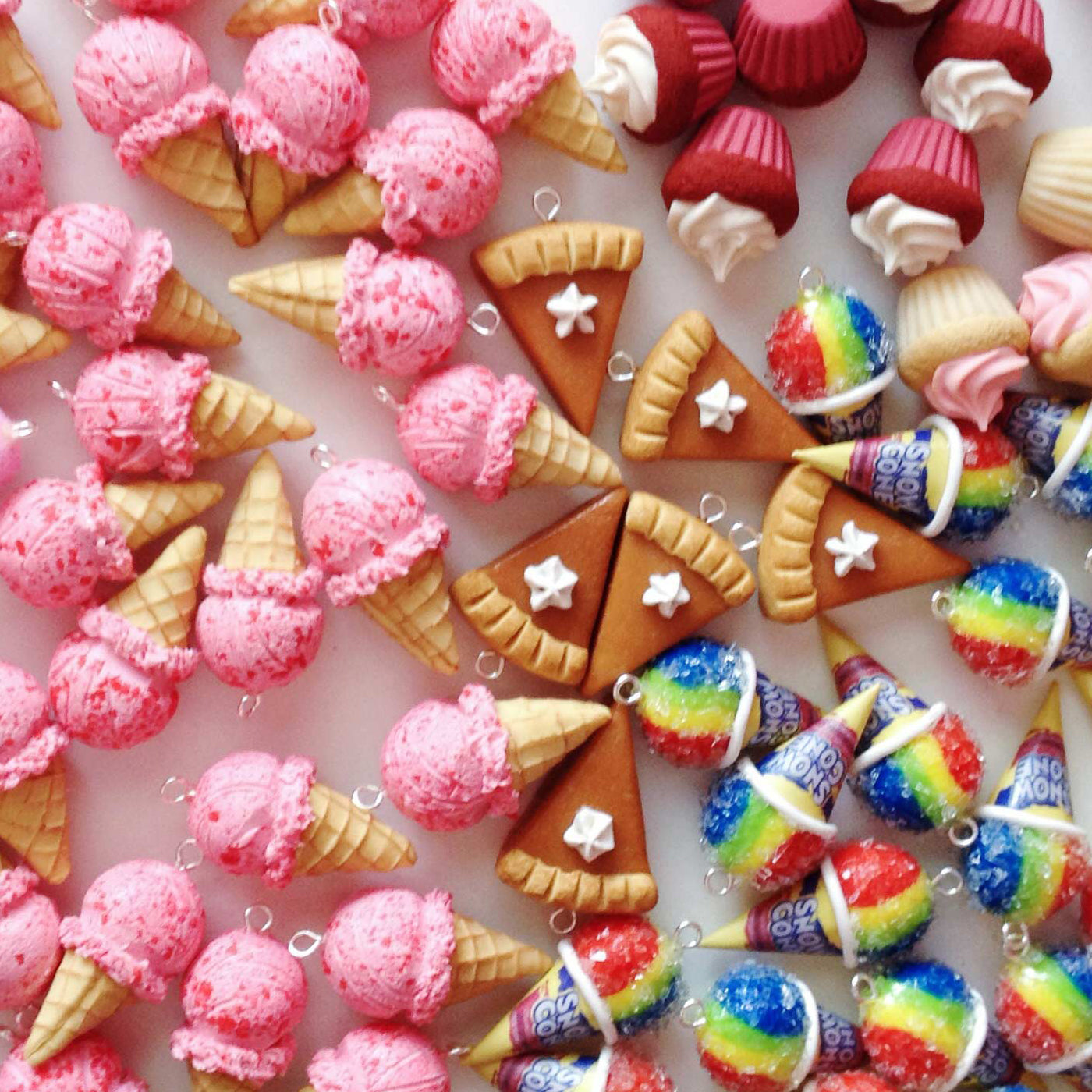 As seen in





How long do the scents last?

How long the fragrance lasts depends on a lot of factors which makes it hard for me to really make any guarantees or even be able to give any specific timeline for how long they should stay scented. I've surveyed my past customers and many have reported it lasts from several months to sometimes even over a year.

The stronger the scents starting out, the longer lasting they are.

Stronger scent examples are designs with: mint, chocolate, peanut butter, snow cone, red velvet, pumpkin pie, raspberry, rose (macaron).
Lighter scents: strawberry, blueberry, cake batter/vanilla, maple syrup.

It also depends on how the jewelry is being cared for. It's not a huge deal breaker, but it helps to keep the jewelry in a confined, small space when not being worn to help preserve the scent. Body heat can help revive the scent a bit.
What are your return/exhange policies?

We want you to be completely happy with your order! If the jewelry is not to your liking, please email us within 30 days of receiving your order to arrange for a free return or exchange.
What are your shipping rates?

USA orders ship for a flat rate of $5.

Canada & Mexico orders ship at $15.

Orders going to everywhere else ship at $18

Expedited shipping options are available at checkout.

Enjoy free shipping on orders over $75 (not including Necklace of the Month Club subscription).