This store requires javascript to be enabled for some features to work correctly.
Size: Approx 3/4" Gala apple charm attached to 18" silver necklace
Material: Clay, silver ball chain
Smells Like: Refreshing (and super realistic!) sweet apples
Do you find it hard to defy temptation? True, it may not have been plucked from the Garden of Eden, but the adorable size of this scented apple necklace has us enchanted nonetheless.
A teeny ½ inch in height by 5/8 of an inch wide, it's actually smaller than the average thumbnail, yet is so stunningly realistic it's bound to capture the eyes and imaginations of all your friends. Notice how the distinctive burnt orange skin graduates into a vibrant, delicious red – so glossy and polished, it'll take all your willpower not to try a little nibble!
Red, rosy and satisfyingly crunchy, it's not difficult to see how Eve and Snow White couldn't resist a bite of nature's forbidden fruit.
Unfortunately, this hand-sculpted polymer clay miniature isn't edible, but laced with the scrumptiously crisp and energizing scent of real harvest apples, we have to admit, it's as mouthwateringly tantalizing as the real thing!
Suspended from a classy 18-inch silver chain, this flirty Scented Apple Necklace will ensure you smell irresistible 24/7!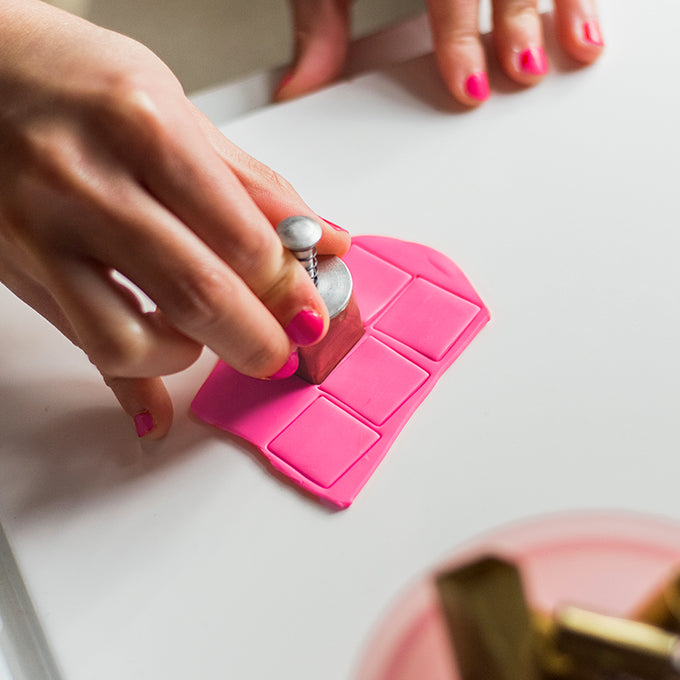 Your Jewelry is Handmade in the USA
Assembled with love
Giift wrap for easy gift giving (addon)
The Perfect Gifts To Make Your Loved Ones Smile! ♥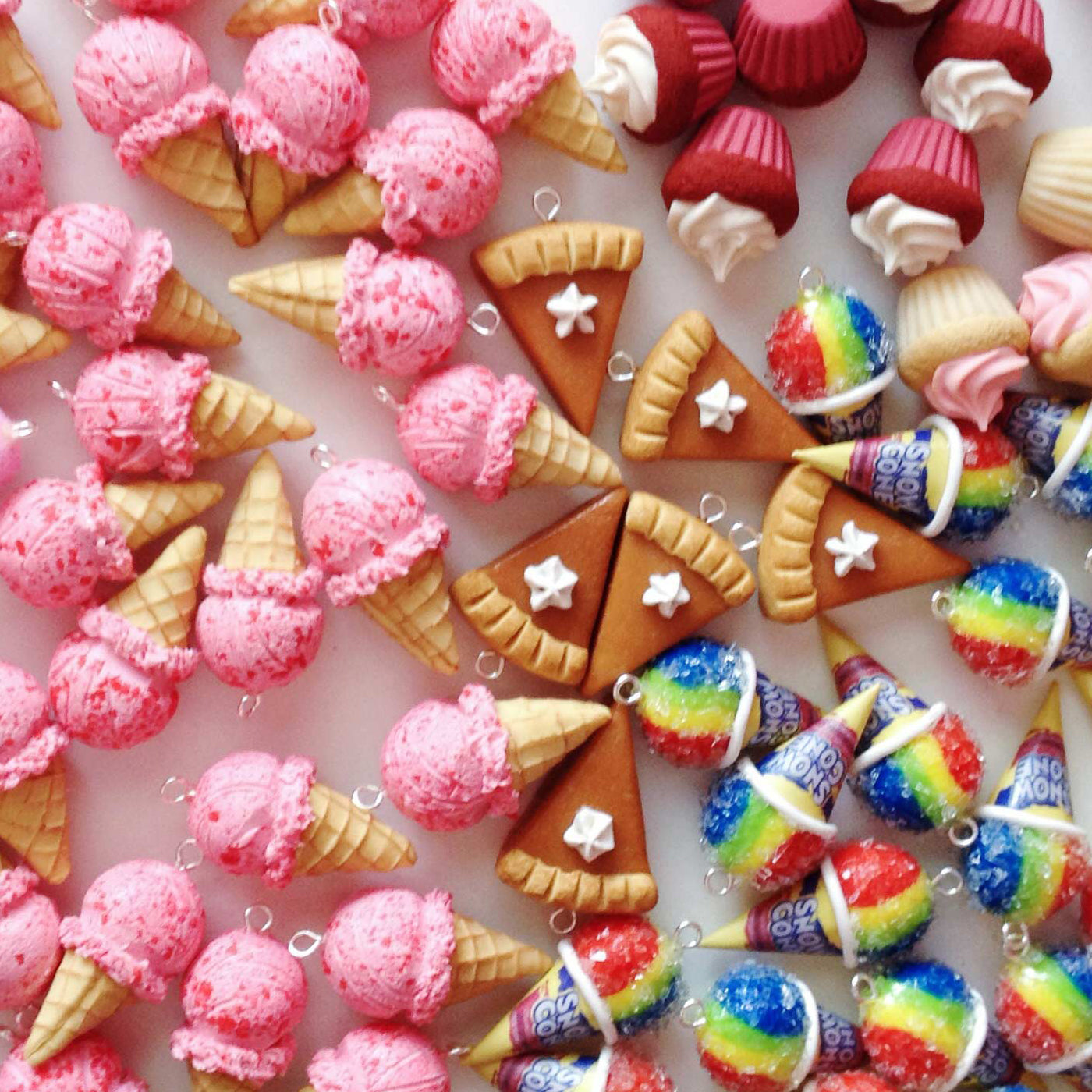 As seen in





How long do the scents last?

How long the fragrance lasts depends on a lot of factors which makes it hard for me to really make any guarantees or even be able to give any specific timeline for how long they should stay scented. I've surveyed my past customers and many have reported it lasts from several months to sometimes even over a year.

The stronger the scents starting out, the longer lasting they are.

Stronger scent examples are designs with: mint, chocolate, peanut butter, snow cone, red velvet, pumpkin pie, raspberry, rose (macaron).
Lighter scents: strawberry, blueberry, cake batter/vanilla, maple syrup.

It also depends on how the jewelry is being cared for. It's not a huge deal breaker, but it helps to keep the jewelry in a confined, small space when not being worn to help preserve the scent. Body heat can help revive the scent a bit.
What are your return/exhange policies?

We want you to be completely happy with your order! If the jewelry is not to your liking, please email us within 30 days of receiving your order to arrange for a free return or exchange.
What are your shipping rates?

USA orders ship for a flat rate of $5.

Canada & Mexico orders ship at $15.

Orders going to everywhere else ship at $18

Expedited shipping options are available at checkout.

Enjoy free shipping on orders over $75 (not including Necklace of the Month Club subscription).