This store requires javascript to be enabled for some features to work correctly.
Size: ½" tall and ¾" in diameter pancake charm attached to 18" silver necklace
Material: Polymer clay, gloss, silver ball chain
Smells Like: Sweet maple syrup, butter and breakfast stack'o pancakes
Do you never have time for a take-out breakfast? It might not be edible, yet the aroma of our Scented Pancake Necklace has been known to work near miracles for those with a growling stomach. A delicious investment sure to draw endless comments and positive critique, this melt-in-the-mouth, butter-topped pancake charm could be just the distraction you need when time is in short supply!

Food and love are linked throughout history. So too are pancakes and family! Memories of Shrove Tuesday are almost certain to recall the impatient wait for that tricky pancake toss. The nostalgic aroma, that heavenly combination of sweetened batter and maple syrup, is vividly recaptured by Tiny Hands in her indulgent pancake masterpiece – ironically inedible and sculpted entirely from polymer clay.

No attention to detail has been spared in building this miniature stack of breakfast pancakes, complete with a sweetheart serving of just-melted butter and lashings of maple syrup trickling down the sides. The pancake charm stands at a darling ½ inch in height, and less than ¾ of an inch in diameter.

Nostalgic presents convey a great deal of thought and effort, but they're also a wonderful way of reviving an old memory. Scented with a delicious maple butter-cream fragrance, our Scented Pancake Necklace could be the gift that brings back fond memories for you and a sister, or childhood friend. Suspended from a lustrous 18 inch silver chain, this tiny investment will symbolize years of memories that only you and she share together.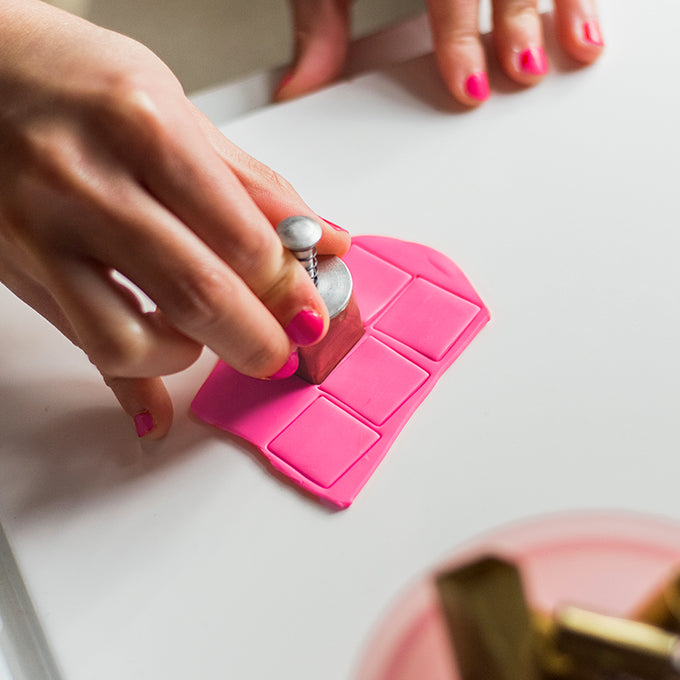 Your Jewelry is Handmade in the USA
Assembled with love
Giift wrap for easy gift giving (addon)
The Perfect Gifts To Make Your Loved Ones Smile! ♥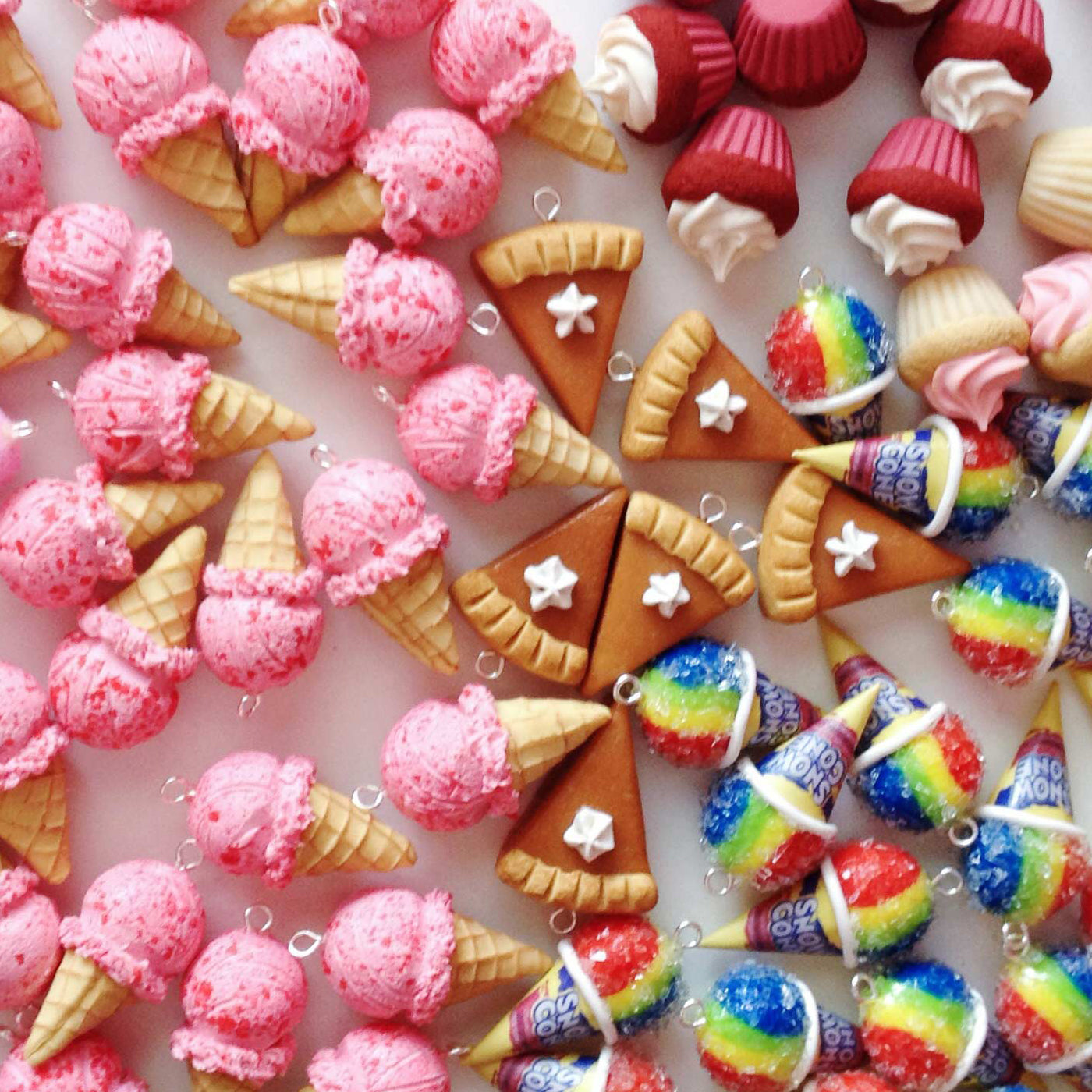 As seen in





How long do the scents last?

How long the fragrance lasts depends on a lot of factors which makes it hard for me to really make any guarantees or even be able to give any specific timeline for how long they should stay scented. I've surveyed my past customers and many have reported it lasts from several months to sometimes even over a year.

The stronger the scents starting out, the longer lasting they are.

Stronger scent examples are designs with: mint, chocolate, peanut butter, snow cone, red velvet, pumpkin pie, raspberry, rose (macaron).
Lighter scents: strawberry, blueberry, cake batter/vanilla, maple syrup.

It also depends on how the jewelry is being cared for. It's not a huge deal breaker, but it helps to keep the jewelry in a confined, small space when not being worn to help preserve the scent. Body heat can help revive the scent a bit.
What are your return/exhange policies?

We want you to be completely happy with your order! If the jewelry is not to your liking, please email us within 30 days of receiving your order to arrange for a free return or exchange.
What are your shipping rates?

USA orders ship for a flat rate of $5.

Canada & Mexico orders ship at $15.

Orders going to everywhere else ship at $18

Expedited shipping options are available at checkout.

Enjoy free shipping on orders over $75 (not including Necklace of the Month Club subscription).