This store requires javascript to be enabled for some features to work correctly.
Size: 7 inches or customizable in the next tab, charms range from 1/2" - 1 1/4"
Material: Polymer clay, gloss, silver plated findings, Swarovski crystal
Smells like: Magic! (Depends on which charm you pick)
Celebrity Mention: This Charm Bracelet was gifted to YouTube singing sensation Jennifer Chung!
Wouldn't you love to be Mei for a day? Surrounded by a treasure trove of non-edible kawaii confectionery delights, it'spretty much a given that your mind would be running wild with possibilities. Just imagine having the freedom to designand execute your own signature scented jewelry creation, then adding a sweet miniature Swarovski Crystal in a choice of the following colors for a dazzling finishing touch!
Well, what if we told you that fantasycould become a virtual reality right here?
Our Scented Signature Charm Bracelet provides a beautiful silver-tone canvas upon which you can create your very own scent-sational masterpiece, courtesy of Tiny Hands' appetizing polymer clay charms. With a heavenly selection of over 30 wickedly sinful donuts, bubblelicious, fruity boba teas and dreamy, whipped ice-cream cone treats available from the drop-down menu, there is bound to be something that reflects your personality – be it playful, innocent, or a combinationof the two!
The superbly detailed and ultra-refreshing Mint Chocolate Chip Ice-Cream Cone (pictured) is already a firm favorite of Youtube singing sensation Jennifer Chung, who we are honored to confirm will be showcasing her love of kawaii to the world at her next mix-tape launch. As proud advocates of self-indulgence and style, we love hearing about how you express yourself through Tiny Hands' Jewelry. Why not make your mark with a delectable Scented Signature Charm Bracelet? Simply make your style selections using the drop-down menu; add your preferred crystal color and bracelet length, then let Mei work her magic to bring your vision to life!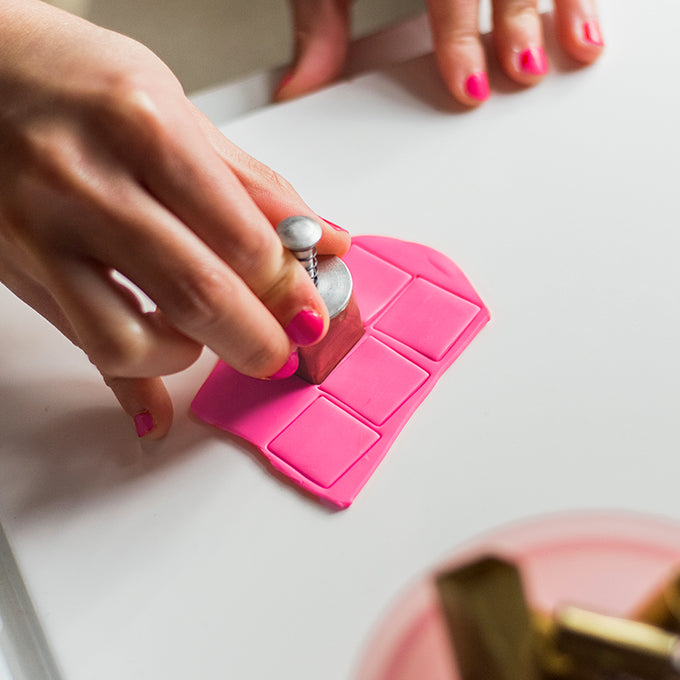 Your Jewelry is Handmade in the USA
Assembled with love
Giift wrap for easy gift giving (addon)
The Perfect Gifts To Make Your Loved Ones Smile! ♥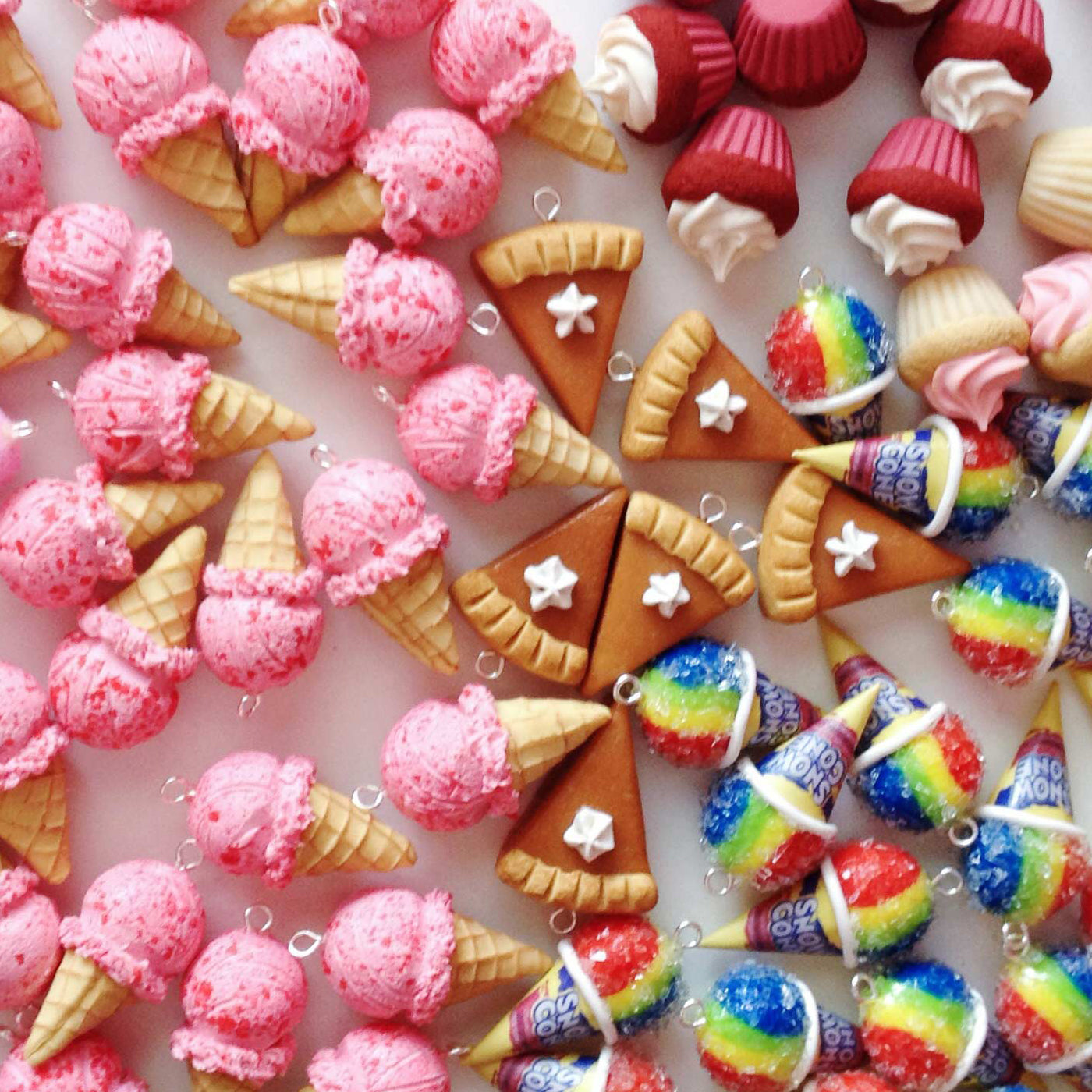 As seen in





How long do the scents last?

How long the fragrance lasts depends on a lot of factors which makes it hard for me to really make any guarantees or even be able to give any specific timeline for how long they should stay scented. I've surveyed my past customers and many have reported it lasts from several months to sometimes even over a year.

The stronger the scents starting out, the longer lasting they are.

Stronger scent examples are designs with: mint, chocolate, peanut butter, snow cone, red velvet, pumpkin pie, raspberry, rose (macaron).
Lighter scents: strawberry, blueberry, cake batter/vanilla, maple syrup.

It also depends on how the jewelry is being cared for. It's not a huge deal breaker, but it helps to keep the jewelry in a confined, small space when not being worn to help preserve the scent. Body heat can help revive the scent a bit.
What are your return/exhange policies?

We want you to be completely happy with your order! If the jewelry is not to your liking, please email us within 30 days of receiving your order to arrange for a free return or exchange.
What are your shipping rates?

USA orders ship for a flat rate of $5.

Canada & Mexico orders ship at $15.

Orders going to everywhere else ship at $18

Expedited shipping options are available at checkout.

Enjoy free shipping on orders over $75 (not including Necklace of the Month Club subscription).